IBD Patient Involvement in research Day 2018
UCH Education Centre, 21/05/18. The IBD BioResource was proudly in attendance and thrilled to engage with such an inspiring patient community.
Midland Gastroenterological Society Summer Conference 2018
Loughborough University, 11/05/18. The IBD BioResource has an exhibit stand and interacted further with the Gastroenterology community.
West Midlands immunology Group: Intestinal Inflammation and Microbiota 2018
Great Hall, University of Birmingham, 18/04/18. We were invited to give a presentation at this meeting and delighted to tell the Research community all about the IBD BioResource.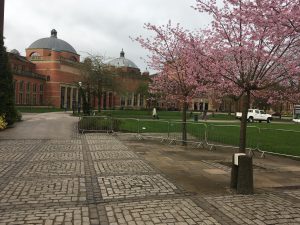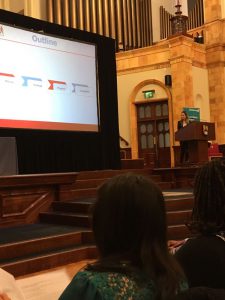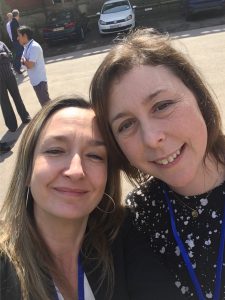 The IBD BioResource reaches a very important milestone: The recruitment of 10,000 patients

The IBD BioResource was established in 2016 by the UK IBD Genetics Consortium and the NIHR BioResource to accelerate the clinical translation of recent genetics advances and support important research in Crohn's disease and Ulcerative Colitis. To achieve its goals, the IBD BioResource aims to enlist 25,000 participants who can be recalled for future research studies based on genetic make-up (genotype) and/or clinical characteristics (phenotype).
Since launch two years ago, the NIHR IBD BioResource has been rolled out to over 60 hospital sites across the country and this April it hit the major milestone of 10,000 participants. We anticipate this rapid growth to carry on as we continue to generate a lot of interest with clinical teams and patients alike, with well over 20 more sites to set up by this autumn.
Dr Miles Parkes, consultant gastroenterologist at Cambridge University Hospital and lead for NIHR IBD BioResource, said: "Getting to the 10,000 recruitment mark is a fantastic achievement and I am very grateful to all who have helped to make this possible.
"The IBD BioResource is a nationwide effort, recruiting people who have Crohn's disease or Ulcerative Colitis specifically so that they can help researchers to better understand the causes of IBD and develop better treatments."
Dr Parkes added: "Since its launch we have been delighted by the level of enthusiasm shown by recruitment sites and patients alike, and particularly by the scale of interest from scientific community to use the NIHR IBD BioResource. We are grateful for the continued support of our funding partners, clinicians and patients, without whom the success of the NIHR IBD BioResource would not be possible."
As part of the celebrations surrounding the recruitment of 10,000 patients nationwide, we had a mention on the NIHR, Crohn's & Colitis UK and Cambridge Network websites.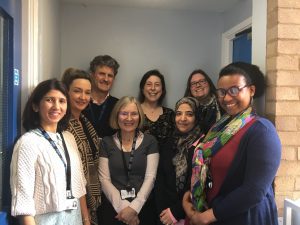 Recruitment of 1000th patient at Addenbrooke's hospital

As part of the celebrations surrounding the recruitment of the 1000th patient at Addenbrooke's hospital we had a mention on the main hospital website. You can read the full article here.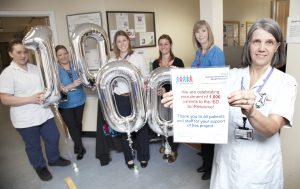 Immunogenomics of Disease:
Accelerating to Patient Benefit 2017
Wellcome Genome Campus
6th-8th February 2017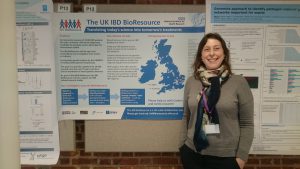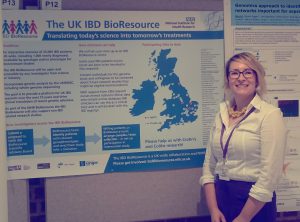 We presented a poster and gave a short talk at this conference.
---
BSG 2016, Liverpool
20th-23rd June 2016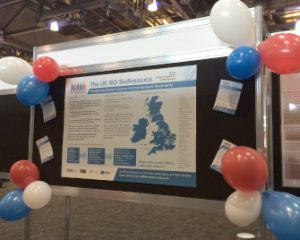 We presented a poster at the BSG Meeting in Liverpool in June 2016.
---
Cambridge University Hospitals Open Day
20th March 2016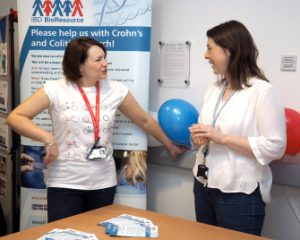 We had a stand at the CUH Open Day.
---
Anglia News report
14th January 2016
As part of the press release for the study, the IBD BioResource was featured on the Anglia News – Click here to read more and see the video
---
Cambridge TV report
13th January 2016
As part of the press release for the study, the IBD BioResource was featured on Cambridge TV – Click here to see the video