We are currently open to patient recruitment at over 100 hospital sites across Great Britain. Click on the interactive map below to see which sites are recruiting in your region
Please note that you can only join the IBD BioResource if you are receiving care at one of the recruiting hospitals shown on this map.
Map key
Recruiting
No longer recruiting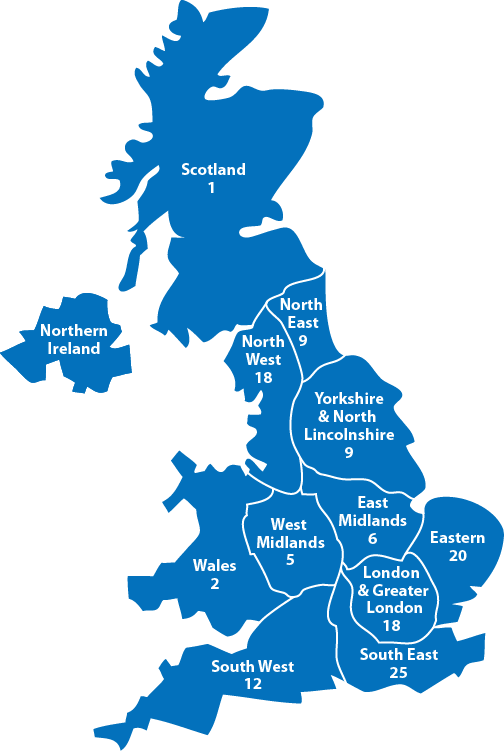 ---
We are continually opening new hospital sites, so please check back regularly for an up-to-date list.
You may wish to review our Patient Information Sheet here
Last Updated on